Hail and Fair Greetings Blades Fans!
Fall is in the air, and there has been much rumoring of late and a bit of chatter about RST's release. I know that, not being one for idle concern, if Crashpilot comes seeking word of my whereabouts on BGS, I have gone too long without updating my log. LOL I'm grateful for the reminders, it's not that I desire to be derelict in my update duties, it's just that when my mind is focused on RST, I sometimes lose track of things. In the first phase of RST's development there were clearer progress markers, I knew to update whenever I had finished a new block of building. Now, it's a little grayer, my triumphs seem less grand somehow, not worthy of mention until I'm finished, but a good mate reminded me today, even those small victories hold meaning for those who are watching in earnest. So, for you good knights, I will endeavor to give more frequent updates.
So, two months eh? This is gonna be a long entry!
Quite a bit has happened since my last update, both for me and for RST. This semester I have gone back to school to finish my English Literature degree. My classes are online so I don't lose as much time out of my day by going to traditional classes. Aside from essay papers, school is fortunately not taking much away from things I'd rather be doing. TESA continues to grow; the site is going to be a wonderful home for RST when she's finished! I'm very proud of the people working to make TESA one of the great ES fan sites, it's just a fantastic group of people to chat and work with.
Progress on RST remains steady, but still slow going. I'm trying to tweak and test as I build the quests to reduce the number of bug reports in the BETA testing phase. My goal is to release the most stable finished product I can so that, when added to your varied load orders, there will be fewer issues in the long run.
I have discovered that Radiant AI is not quite as radiant as we'd like it to be. Even with identical factors in three different tests, the NPCs can do three different things. This is frustrating when I need them to do one thing, the same thing, every time with some predictability. During this middle part of the main quest there are a lot of NPCs, characters who interact with the player, those who interact with each other, and the more NPCs you have the wider the margin for error becomes. The good news is, I'm nearly through this part of the main quest. The next part involves dungeon diving so there are far fewer NPCs and fewer chances for random hiccups, for which I will be grateful.
I have been able to recruit a bit of help with RST's remaining armor concepts from PacificMorrowind and DaMage, though both blokes are fairly new to armor modeling, so this is a bit of a learning experience. While it would have been ideal to have a single experienced person working on them, I run the risk of stalling RST's release by waiting for said person to appear. This way, they are being worked on and Pacific and Mage have both shown themselves to be dedicated to doing the best job possible. I am confident that RST's armor will be as stellar as the rest of the new models.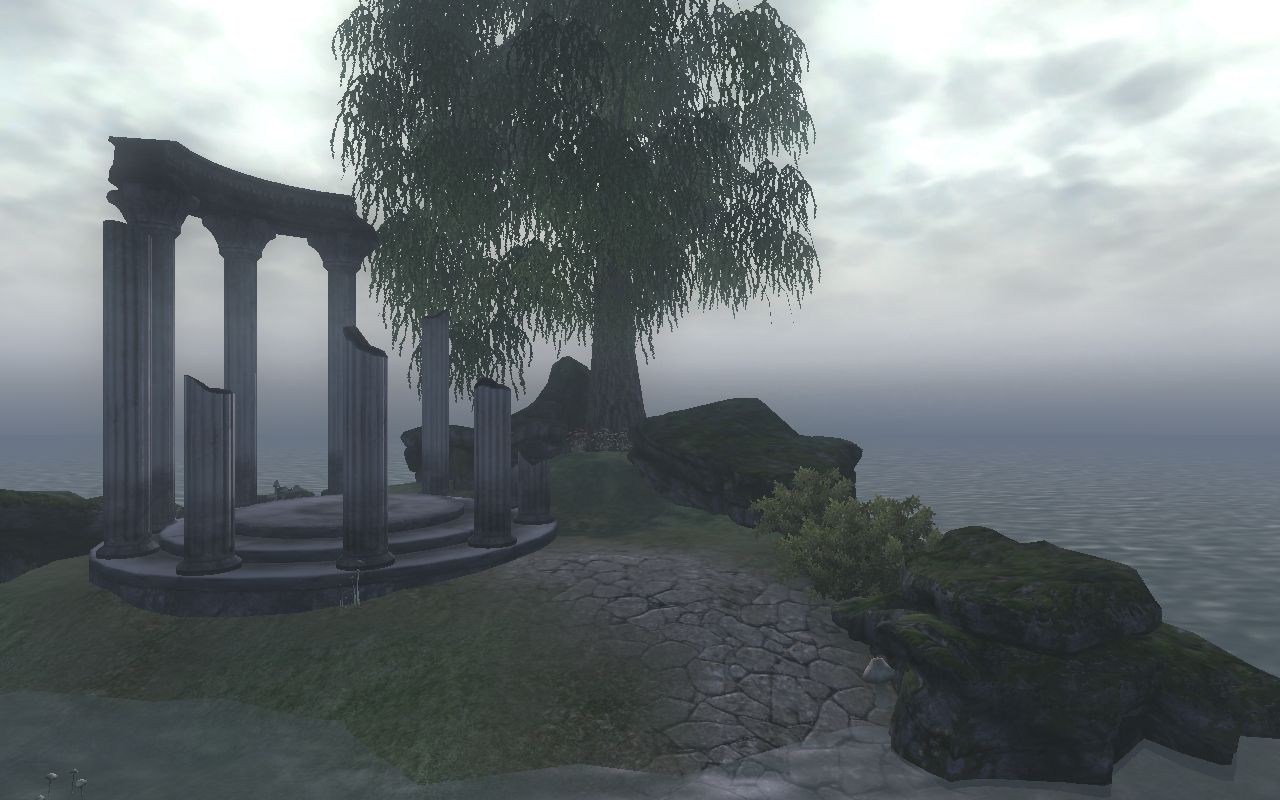 I have also recruited InsanitySorrow as an assistant to lend a hand in fine tuning some things here and there so I am not pulled away from quest building to sort them myself. At the moment he is working on a small new world space that was planned, and binned, and re-planned, and almost binned again recently until IS stepped in to finish it in my stead. It's definitely an element of the main quest I did not want to discard, but it was taking too much time away from quest building. This way, it gets done and so does the rest of my work. I couldn't ask for a more easy-natured bloke to help out.
Despite the progress, RST has suffered a couple setbacks in the voice work area. A couple folks who were cast have backed out, one was carrying a rather large portion of the male dialogues, and replacing him will be no easy task. Fortunately, there is some new talent coming into the voice actors project on TESA and I should be able to recruit some extra help. Dialogue is currently being recorded, as I finish each quest I dump the dialogue into quest scripts for the actors to record. I do think the voice work is going to ultimately take longer than forecast and may delay the release. If I have to record every male role myself, I will, but I have faith that I will find the talent to help.
Let's talk about release dates, there are some rumors flying about as far as release dates so I thought I should clear up some things. Truly the only one capable of knowing when she will release for sure is RST herself; I take my cues from her. But the only actual announcement you should take as valid is mine, because regardless of other estimates, no one but me can see the scope of the whole project so those estimates thrown out there may be light. I expect a lot of great work to be done in October, but at this time I don't see us releasing that soon. Not knowing for sure is frustrating for me too, I wish I could say with certainty we will release by X date, but for now X date is still elusive to pin down. I had hoped to finish by end of summer, but with Fall beginning now that hope has passed. There's still a bit to do. I am determined to get her released this year, I just can't foresee what's coming up and what setbacks the project may encounter.
I can say one thing for all certainty, and this is my pledge to all of you as a man of honor: I will finish what I have begun. There is no chance, regardless of the success/failure rates of large projects, that RST will not be finished. I will continue to work on this project in earnest and will release her as quickly as humanly possible.
On the horizon, I hope to finish the main quest shortly here, I've already set up the side quests, they just need dialogue added in now, but the characters and markers are in place. I have finished adding NPCs and AI to all the towns except for the characters in MorDradig.  I'll be relieved when the main quest is done; I know it seems to be taking forever it feels that way to me too. Just remember, the vanilla Main Quest has 14 chapters, RST's has 20 and I'm just one bloke so it takes time! LOL WhoGuru is currently doing ALPHA testing as I build; WindmillTilter is working hard as ever to finish the remaining models for RST.
I will update again soon, hopefully with more progress news now that I have some helpers taking a bit of the stress and the workload off my shoulders.
Cheers!
DarkRider