Hail and Fair Greetings Blades Fans!
It's been a busy busy time these last few weeks. TES Alliance had a fairly significant software update that resurrected bugs we'd already squashed, and I had to spend some time re-stabilizing the site. It's primary theme is stable now at least so I've turned my attention back to modding and left the site ride it out for awhile. Things have been equally busy around the home front, seems there's a lot to do to get ready for a baby. Already this baby is more spoiled than any other in the history of...well, babies.
There have been some aesthetic changes around the Dimension here, I hope you all enjoy the new digs, I thought it was time to refresh things around here and kick off this exciting time properly!
But enough chit chat, onto RST!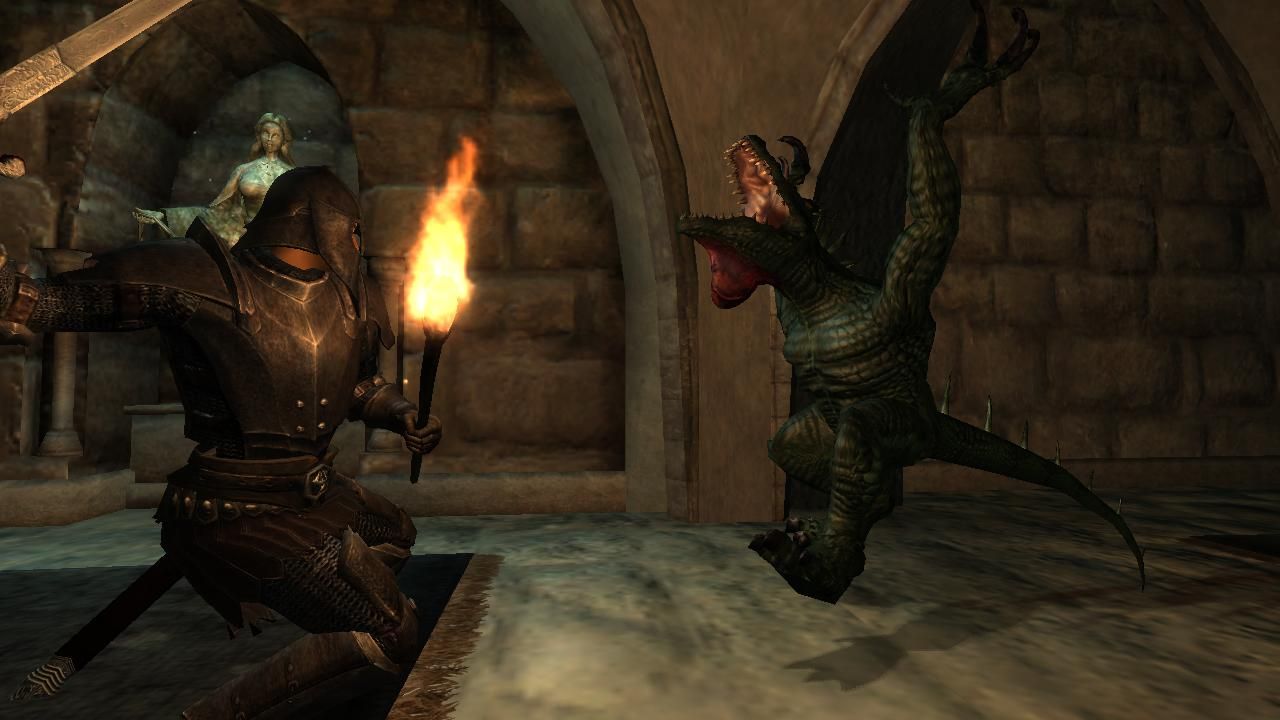 Today marks the arrival of RST's current Beta goal. Due to some unforeseen issues cropping up this past week (mainly honey-do lists from the pregnant Ladyflcn) we are not going to Beta right on the dot. That's the bad news, so it's safe to breathe now. The good news is that we should be able to begin Beta testing this week at some point. To compensate for the delay, I've shifted one of our buffer weeks to this week so we won't lose any ground on the road to release. There are Boss battles to be meted out yet and some loose ends still outsourced, like the second to last dungeon WhoGuru is working on and a few models here or there being tackled by Windmill Tilter and others. Once all the pieces of the puzzle come together for the most part we'll go ahead and start Beta Testing.
There will be seven Beta testers working on RST, since it's such a massive quest line and involves a little bit of everything modding has to offer, I wanted to get a fairly broad and diverse group of testers without making the Beta public. This week testers will be posting their character specs and I will be sending them instructions on how the testing process will work for RST. There will be a few updates throughout testing as things are fixed, polished, or finished up, and testers will keep testing and retesting to make sure everything runs as smooth as possible for release.
As the Beta testers are testing, I will be handing out scripts to voice actors. Alpha Tester Lilith was kind enough to export and organize the first half of the scripts for RST, amounting to around 1000 lines of dialogue. She will begin sorting out the second half right around the time the mod goes to Beta.
There are several new pics from my recent RST adventures in the image gallery here on the Dimension since I promised new images for this update. The final video is not yet completed, as I'm having to re-film some stuff I finished due to the enhancement in graphics on the new rig, looks a bit silly cut in with the old shots in the video.
I will post a brief announcement when the mod actually goes to Beta testing. It will be soon though so we are through the bulk of the mod's development, just a few short weeks left to go. As always your comments are welcome, I am very grateful for the support of all of you as well as the support of my friends pitching in to finish the project. Couldn't ask for a grander group of folks.
Happy Modding,
DarkRider